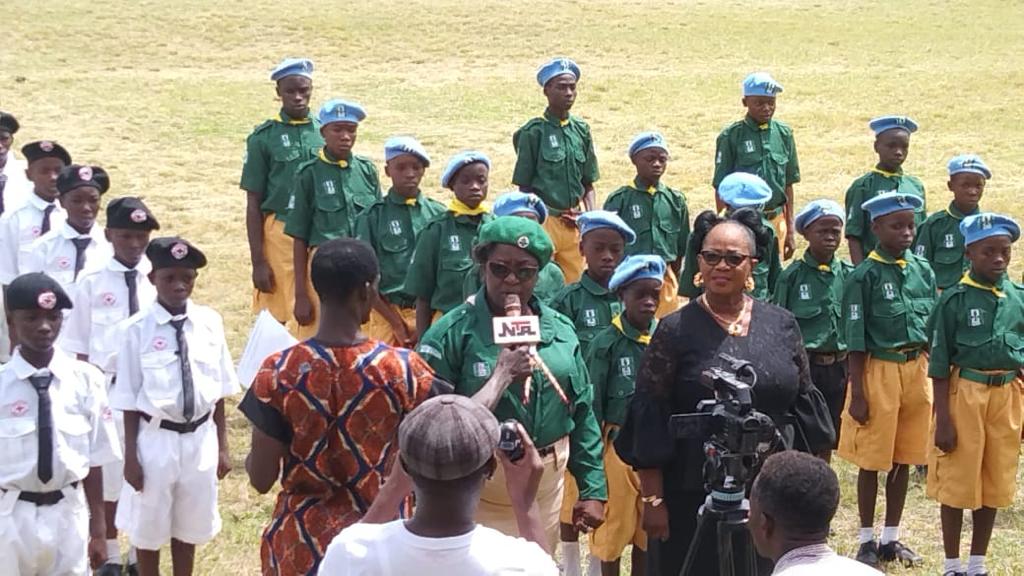 By Kehinde Bamigbetan
The boy in green shirt and brown knickers brought the right hand on his forehead down sharply to salute. His mates, equally dressed in the uniform of the Boy's Scout of Nigeria followed suit. They began a military parade turning left and right and finished the exercise to the excitement of the audience.
After the Boys Scout, the members of Red Cross , dressed in their white uniform with the organisation's name in red letters stepped forward to perform a similar drill.
Both clubs were well rewarded with deserved applause.
The boys were put through the training by senior officials of the Boys Scout and the Red Cross just a few days before the event held on Friday April 28, this year.
The venue was the football pitch of St John's Grammar School, Ile-Ife, Nigeria.The audience comprised the 1977 set of the school's alumni, the officers of the national body and wellwishers.
One man made it happen. His name Adeniyi Ademiju, a pilot of over three decades who currently flies chartered operations.
Ademiju was passionate about the need to stem the declining moral standards among the youths.
According to him: "⁸the culture of respecting elders was disappearing."
The trigger for this intervention came from a recent tragedy at Chrisland School in Lagos.
His words: "It was the incident of the girl that was electrocuted during sports at Chrisland College in Lagos that got me worried. According to the reports, despite dying from shock, they were pouring cold water on her. I felt if there had been students who belonged to the Red Cross in the school, they would have given the victim proper first aid that might have saved the girl.
So I called the secretary-general of our alumni, Debo Adefisan and asked if the school still had a Red Cross club. He told me it had died.
I felt sad because I used to belong to Boys Scout as a student and we worked with the Red Cross to handle such accidents during inter-house sports.
I also remembered that Wednesdays preparatory period was set aside for meetings of clubs and societies. So I decided to give back to society by bringing back the clubs."
Ademiju spent over N1.2million to kit and train 20 recruits and two teachers each for the new Red Cross and Boys Scout clubs and attended the training.
When he saw the students in their new uniforms on April 28, he was moved to tears that his effort had delivered such immense value.
" When I saw them sitting in the hall, in their uniforms, I felt very fulfilled".